CLERGY: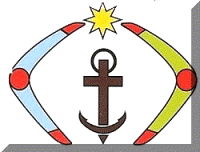 Bishop Peter Johnson
Father Joseph Randolph Bowers and Rev Dr Dwayne Kennedy, Deacon
---
WELLS
Sydney Southeast –   Monterey Well of Saint Colm-cille/Columba
Sydney East – Randwick Well of Saint Anna/Ann.
Sydney West – Cabramatta Well of the Beatitudes.
Blue Mountains West– Hazelbrook Well of Saint Jude.
Central Coast – Tascott Well of Saint John Ogilvie
New England – Armidale Hermitage of Saint Clare/ Francis.