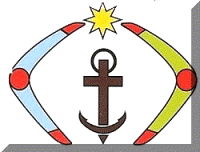 St. Porcarius and Companions
St. Merewenna
St. Just of Penzance
St. Jambert of Canterbury
This list has been copied from the website https://celticsaints.org/2020/202008.html, it is the definitive Site for the complete list of these saints though the information is often scant. Usually I search the net for alternative information. Wikipedia is the no. 1 Source, followed by Omnium Sanctorum Hiberniae http://omniumsanctorumhiberniae.blogspot.com/ . Ocassionally there are Folk Histories, and I use these for their value in Christian Lore.
St. Porcarius and Companions
Died c. 732. Abbot Porcarius governed Lerins Abbey on an island off the coast of Provence, France, now known as Saint-Honorat, at a time when the monastery included over 500 monks. About 732, Porcarius was warned by an angel that they were threatened by the descent of barbarians from the sea. Immediately the abbot heeded the warning and sent off to safety all the young students at the abbey and 36 of the younger religious.[…] Source: St. Porcarius and Companions, Martyrs
St. Merewenna, Virgin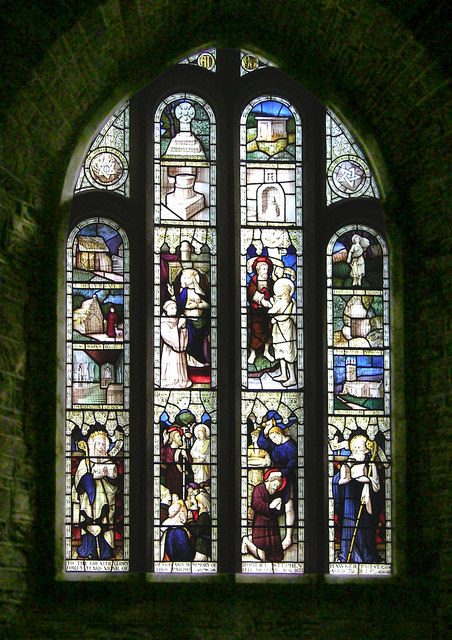 Morwenna is the patron saint of Morwenstow, a parish and township in Cornwall, U.k. Her name is thought to be related to the Welsh 'morwyn', which means "maiden." Her first name is also used in Brittany and is said to be made up of the words "Mor" and "Gwenn," which means "White Sea" in Breton.
Morwenna first appears as a daughter of Welsh king Brychan in a 12th-century life of Saint Nectan, alongside Endelient, Mabyn, and Menfre (among others).
She received her training in Ireland before moving to Cornwall. Morwenna settled in a little hermitage near Hennacliff (the Raven's Crag), which became known as Morwenstow (meaning "Morwenna's holy-place"). It is located near the top of a steep cliff facing the Atlantic Ocean, where the sea is almost always turbulent and from which the Welsh coast can be seen under specific atmospheric circumstances. She constructed a church for the locals with her own hands. She is reported to have worn the stone on her head and where she once stopped for a rest, a spring gushed forth to the west of the church.
St. Nectan, her brother, came to see her as she lay dying in the early sixth century, and she asked him to raise her up so she might see her native shore once more. She was laid to rest in Morwenstow's churchyard.
Later, a painting of St. Morwenna was discovered on the north wall of the Morwenstow church. It depicts a frail woman with her left hand clasping a scroll to her breast and her right arm outstretched in blessing over a kneeling monk.
A local saint, she is depicted in a stained glass window of the parish church, St Morwenna and St John the Baptist's (Saint John was added as a dedication c. 1275 when the church was given to St John the Baptist's hospital in Bridgwater).
Morwenna of Morwenstow is commonly misidentified with "Marwenne" of Marhamchurch and the patron of Lamorran, a saint "Moren". https://en.wikipedia.org/wiki/Morwenna
St. Just of Penzance
(Ust, Justus)
Date unknown. Saint Ust has been described as a hermit or a martyr or even a bishop, but nothing is known with certainty. His various stories may have been an amalgam of those of several holy men. Nevertheless, he is the patron of the church of Saint Just near Penzance (Benedictines). Church of Saint Just-in-Roseland
http://homepages.tesco.net/~k.wasley/justrose.htm
St. Jambert of Canterbury
Benedictine archbishop of Can­terbury, sometimes listed as Lambert. He succeeded St. Bregwin as archbishop in 766. Jambert was the thirteenth prelate of the primal see of England and was noted for his patronage of monasteries and the poor.

Jænberht[a] (died 12 August 792) was a medieval monk, and later the abbot, of St Augustine's Abbey, Canterbury who was named Archbishop of Canterbury in 765. As archbishop, he had a difficult relationship with King Offa of Mercia, who at one point confiscated lands from the archbishopric. By 787, some of the bishoprics under Canterbury's supervision were transferred to the control of the newly created Archbishopric of Lichfield, although it is not clear if Jænberht ever recognised its legitimacy. Besides the issue with Lichfield, Jænberht also presided over church councils in England. He died in 792 and was considered a saint after his death.

St. Jambert Angels and Saints
Contents
---
Stained glass window – Photographer 's attribution Christina Burford / Church Window at St Morwenna and St John the Baptist's