Celtic saints of the day 28th September
Saint Conval (Conwall)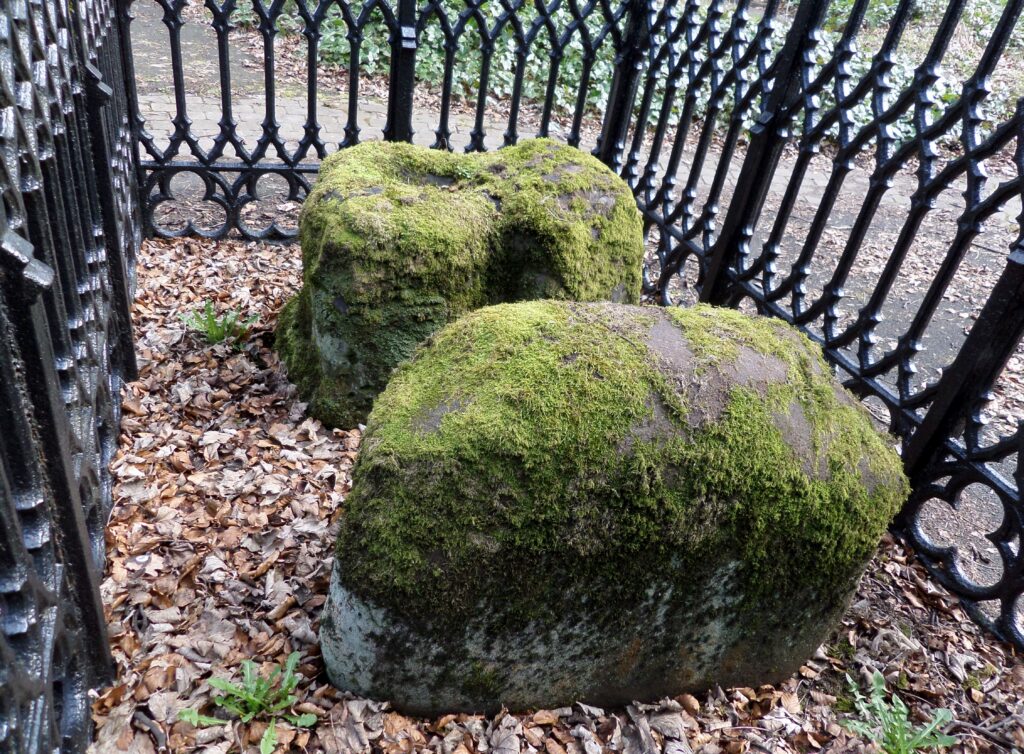 Firstly; the Troparia are Orthodox chants, each saint has their own as do each Season of the Liturgical year, the tones number, e.g. 8, represent the particular chant to be used, as in the Tallis chants of the Psalms in some of the western churches.
Saint Conval (Conwall) (died c.630) was an Irish-born missionary who, when pondering his vocation, was carried by the stone he stood on across the Irish Sea to Inchinnan in Scotland. He was active in the Kingdom of Strathclyde in the area of East Renfrewshire, where there were "Conval wells" in Barrhead and Thornliebank. He is believed to have founded churches at Inchinnan, Pollokshaws and Fereneze (near Barrhead). His bones were preserved in an impressive sarcophagus at the Inchinnan church.
St Coval is venerated in the Roman Catholic Church and Orthodox Church , he is a catholic orthodox saint canonized Pre-congregational
Source: https://en.wikipedia.org/wiki/Saint_Conval
Troparion of St Conwall tone 8

Taking to heart Christ's holy command, thou didst preach His Gospel to
the nation of the Picts,/ O Father Conwall, setting us a laudable
example./ Pray that we may be granted strength also to witness for
Christ until our last breath,/ that having lived only for Him, we may be
made worthy to enter His Kingdom.
St. Machan of Scotland – Bishop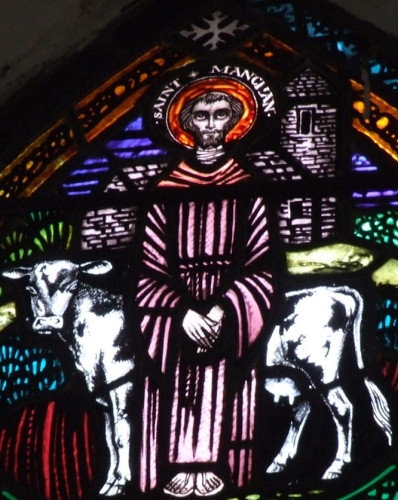 Date unknown. A Scottish saint trained in Ireland and consecrated bishop in Rome (Benedictines). St. Machan, who is commemorated in Ecelesmachan in Linlithgowshire, is said to have been a disciple of St. Cadoc of Llancarvan; if so, he was contemporary with Kentigern.

We know almost nothing about him. There was a fair formerly held at Ballasalla on September 29th, which, though held on St. Michael the Archangel's day, may have been previously dedicated to St. Machan.

In the Inquest of David I made about 1116 AD when he was Prince of Cumbria, concerning the lands belonging to the Church of Glasgow a number of old churches can be recognised....Among them is the name Mecheyn, i.e. Machan. 'When Cadoc quitted Scotland, on his way back to Wales, he left behind him an earnests worker to develop his mission among the Britons and the Picts. He was Machan …[..] Source Celtic and old English Saints 28th September 2021

St. Lioba of Bischoffsheim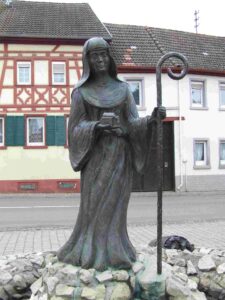 Born at Wimborne, Dorsetshire, England; died at Schornsheim (near Mainz), Germany, c. 779.

Saint Lioba's mother, descended of an illustrious family and closely related to Saint Boniface (f.d. June 5), had been barren for a long time before the saint was born. Nevertheless, Ebba immediately offered her to God and raised her in piety. She received her first education at Minster-in-Thanet. While Lioba was still young, she was placed in the care of the king's sister Saint Tetta (f.d. today) at the Benedictine convent in Wimborne (Winburn or "fountain of wine"). Lioba matured spiritually and emotionally under Tetta's tutelage, and eventually took the religious veil.

Tetta also ensured that she had a good education. Letters to Boniface reveal that Lioba understood and wrote verse in Latin. She limited her reading, however, to books that would stir her spirit to love of God. She knew by heart the divine precepts of the Old and New Testaments, the principal canons of the Church, the holy maxims of the Fathers, and the rules of the monastic life.

Boniface kept in touch with his young relative through frequent correspondence. Recognising her virtue and abilities, in 748, he requested of her bishop and abbess that she be sent to him with about 30 pious companions to undertake charitable work with women in Germany. Although Tetta regretted the loss of her protege, she could not refuse.

Upon their arrival in Germany, Boniface settled the women religious at Tauberbisch of sheim ("bishop's home," possibly his own previous residence). Lioba's zeal attracted so many vocations that her convent was populating many other foundations throughout the country. Lioba's convents were one of the most powerful factors in the conversion of Germany..continued[..]Celtic and old English Saints 28th September 2021
Online sources for St. Lioba
St Lioba is featured in a chapter in the book ' Virgin Saints of the Benedictine Order'
and in ' The Saints and Missionaries of the Anglo-Saxon Era page 128

St. Tetta of Windborne
(Saint) Virgin (September 28) (8th century) An Abbess of Wimborne, friend of Saint Boniface. She is said to have had at one time five hundred nuns under her spiritual guidance. She passed away in the second half of the eighth century, and many miracles were afterwards attributed to her intercession. Source: Catholic Saints Information Book St. Tetta
Monks of Ramsgate. "Tetta". , 1921. CatholicSaints.Info. 11 November 2017. Web. 29 September 2021. <https://catholicsaints.info/book-of-saints-tetta/>

St. Sinach Mac Dara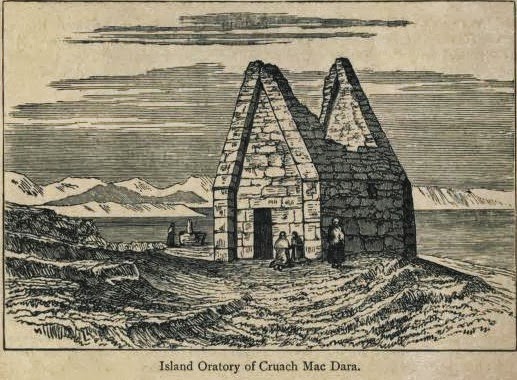 Omnium Sanctorum Hiberniae. 2013. Saint Sinach Mac Dara, September 28. [ONLINE] Available at: https://1.bp.blogspot.com/-fK8rlJGG7Pc/Uf4tLSuQUxI/AAAAAAAABYc/zXOXIRMul88/s1600/livesofirishsain09ohanuoft_0646.jpg. [Accessed 29 September 2021].
September 28 is the feastday of an island hermit saint of the west, Sinach Mac Dara. Mac Dara is still used today as a Christian name for Irish males in the Connemara Gaeltacht area. Below is an account of Saint Mac Dara's life and some interesting folk traditions associated with him, from O'Hanlon's Lives of the Irish Saints.

ST. SINACH MAC DARA, OF INIS CRUACH MAC DARA, COUNTY OF GALWAY.

OF this holy anchorite little is positively known, and yet his name and veneration have survived for many ages. He is much venerated by inhabitants on the western shores of Galway. He must have flourished at a very early period, however, and most probably at a time, when his remote position secluded him from cognizance of our ancient chroniclers. Tradition asserts, that the name of our Saint's father was Dara ; and Sinach, his own peculiar name, was placed before Mac Dara, that by which he is now popularly known. However, the St. Mac Dara of the western coasts should be called Sionnach, which was his real name. At the 28th of September, Marianus O'Gorman sets down Sinach in his Festilogy. His commentator has a note appended to his name which states, that he was from Cruach mac Daro. From other Irish Martyrologies regarding this saint, we can glean no particulars…Continued [..] St. Sinach Mac Dara of Celtic and Old English Saints